1971
Shahbaz Tikka started off in 1971, as a modest, street-side food stall by MasterChef Shabaz Hussain serving "Qeema Tikki" that had a magical taste. Mutton Barbecue & other delicacies kept on adding to the menu to serve the forever-in-love, loyal customers.
1976
But it was by the virtue of the family's hard work, honesty & integrity that a street-side stall, in 1976, turned into a shop in Thana Wala Bazar, Gujranwala. Mujahid Akbar, Shabaz's younger brother joined forces to expand the business.
2001
The year 2001 saw another branch being opened in Chan Da Qila that had to be expanded into a spacious set-up to cater to ever-growing, flocking clientele. One more branch in 2004, in the food street & now a new one on Sialkot Road!
Acha Khana, Acha Khilana" is more than just a guiding principle that the founders of one of the most recognizable, family-run, Pakistani restaurant brands, built their business upon; it's a relentless pursuit, an insatiable quest, a passion.
Shahbaz Tikka is run by the third generation of the founders now, who, exactly half a century later, are running this food empire for the legacy of the principles of their forefathers with a unique perspective of the modern world. The brand which is all set to conquer the world of food, well beyond the borders – national and international – has roots set deep in the soil of humility and hard work.
Each branch is a cornerstone of the brand's philosophy of integrity & honesty. Taste is always impeccable, hygiene on-point & quality never compromised upon. It isn't just the heavenly taste that attracts the customers & their families, but also the little details; great doses of hospitality, hygiene, care & love that is served with the food.
Now, Shahbaz Tikka is all set to conquer the minds & hearts of the patrons of diverse cuisines, from Chinese to Continental. We want to share specimens of brilliant Pakistani hospitality with the world.
Ours is a story of an honest dream come true. You are all invited to play your part in it!
Master Chef Shabaz Hussain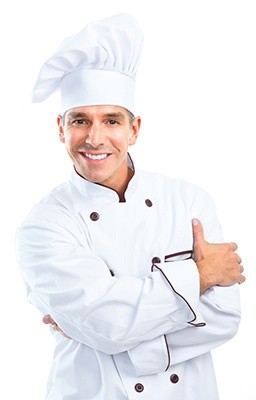 Creating flavor combinations that bring cooks and our restaurant guests pleasure is my job and I love it."
"Food was served hot and fresh".

Mouth-watering food with the tempting presentation, average service, and a perfect ambiance makes it a nice overall experience.
"Good painting is like good cooking - it can be tasted, but not explained."

Fish was presented exceptionally well. It wasn't in pieces but served as a whole. Makhni Handi was the best handi I have ever had - even better than the handi I had at Dera, Lahore. Food is not just to satisfy your appetite, it's an experience that touches many other senses.
Opening Times
Book your table for breakfast, lunch or dinner.
055 111 787 111